Custom Sublimation Printing
Don't hold your team back with uninspiring uniforms. Inspire them to play like the pros that they with a unique design crafted by state-of-the-art sublimation printing. There is no better way to make your team stand out from the crowd.
Our popular sublimation process arms you with professional team wear to look just like the pros. The process is easy, and the finish is second to none. Simply choose a unique print utilising full-colour artwork, and it will be infused directly onto the fabric, guaranteeing a permanent, first-class design. You have complete freedom in the design, which isn't offered with other printing processes.
Whether you have design ideas of your own or would like us to design something for you, we can work throughout the entire process, from start to finish. Finish being; a unique uniform that unites and inspires your team.
We make ordering easy, deliver on time, and make sure everyone wearing Big Hit Teamwear feels like a pro. Optimise a fresh new look for your team through the way of sublimation printing today.
Sublimation Team Wear
Our sublimation team wear won't only make your team look great; it's designed to be tough enough to resist the roughest of oppositions, regardless of code. Our sublimation team wear plays just as hard as you do and last just as long as well. Whichever sport you play: whether you play socially, regionally, or nationally, Big Hit Teamwear can provide team ware for your code, personalised for your team.
Choose your apparel – we have sublimation polos, t-shirt, singlet, rugby jersey, shorts, hoody, AFL jersey, netball dress, hoody, and track pants. Provide the design or make a selection from our extensive range, and leave the rest up to us!
We can design and create unique, hardwearing team uniforms for all codes. Whether you're a soccer, rugby, AFL, netball, volleyball, or any other sporting team in Ipswich, we can provide you with the professional look you deserve!
Minimum order of 30 units.
What is Sublimation Printing?
Sublimation printing is one of the most popular forms of printing today. It's a full-colour and permanent process whereby the design is transferred into the fabric using ink and heat to bring the fabric and ink together as one.
In this process, the ink heated to temperates of 180C-200C, turning it to gas without transitioning to a liquid state. This process enables the gaseous ink to permeate an object, such as the fabric used in our team wear uniforms. When the ink turns back into a solid, it adheres to polyester, creating a permanent bond with the fabric.
Sublimation printing won't crack, peel or fade, making it ideal for team wear, which experiences high activity and sunlight.
Sublimation printing isn't only used for team wear uniforms. It's also the best printing method and our preferred printing method for promotional items such as mugs, drink bottles, bags, etc.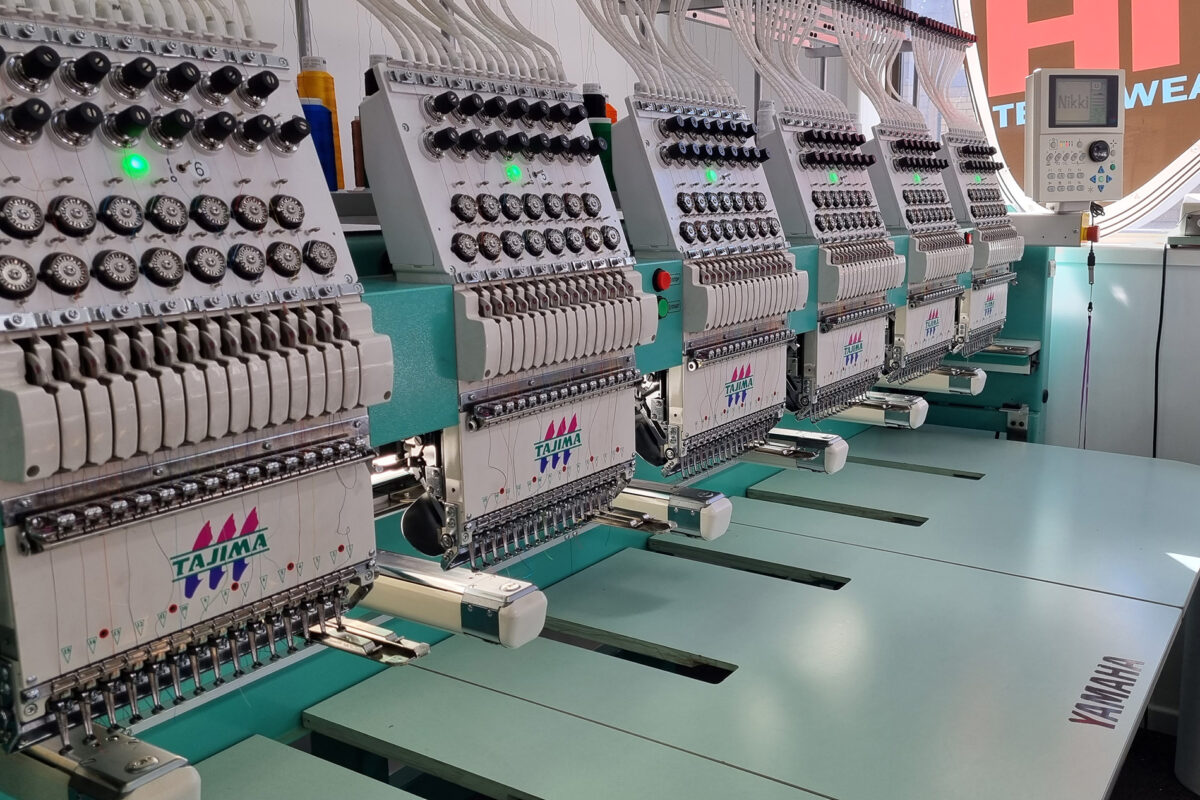 Place An Order for Sublimation